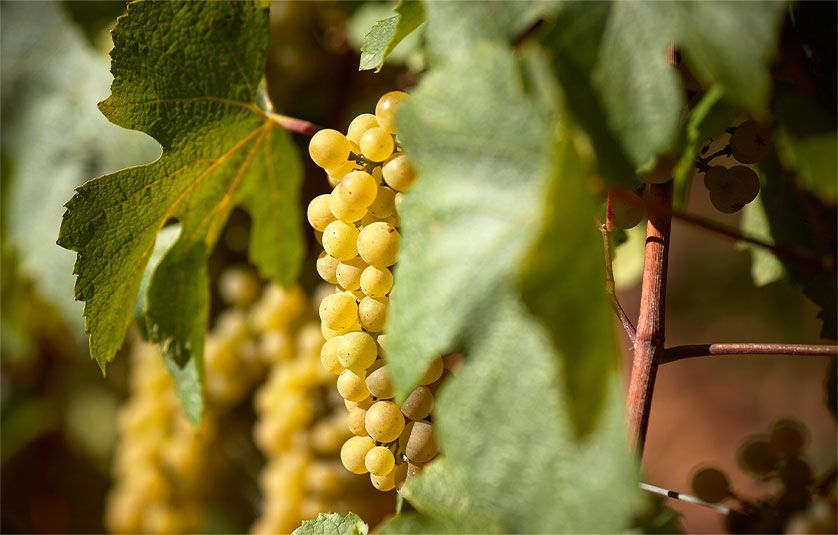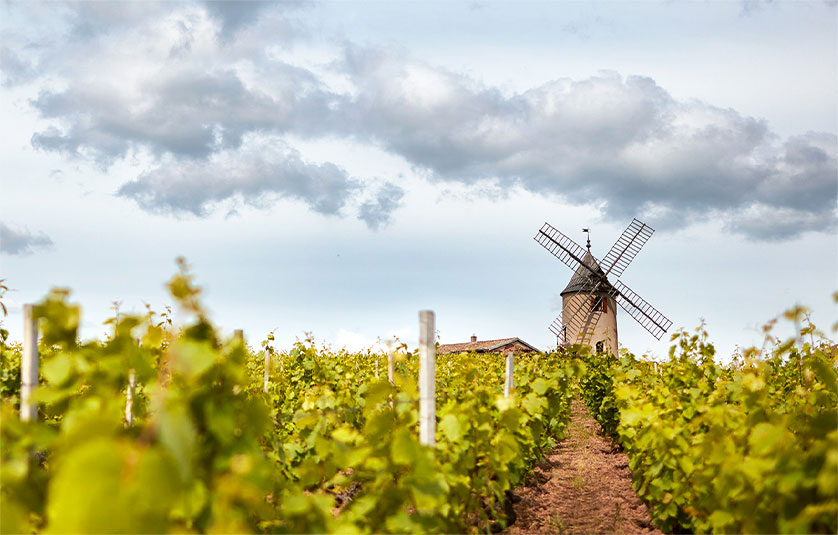 100 YEARS OF ENTREPRENEURSHIP
The roots of the Labruyère family are deeply planted in the heart of the most beautiful French Beaujolais, Bourgogne, Bordeaux and more recently Champagne wine-growing regions. Succeeding generations have always respected traditional family and work values. Shareholders are exclusively family members guaranteeing stability and continuity leading to a vision of creating long-term value by investing selectively and in a diversified fashion in operational and financial branches.
1850
The first vines in what was to become the Moulin à Vent appellation
1880
Jean-Marie LABRUYERE created 'Maison Laburyère', a drugstore in Mâcon, France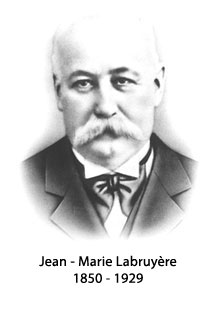 1909
Edmond LABRUYERE and Charles EBERLE created 'Labruyère et Eberlé' a food and oil distribution company.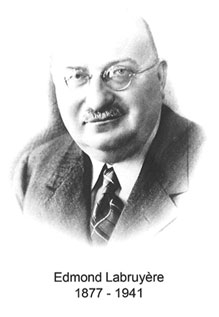 1909
The first wholesale shop opened in Mâcon: drugstore, food supplies and oil products.
1941
Maurice LABRUYERE became head of LABRUYERE et EBERLE
1955
TOTAL was distributed by Labruyère Group in more than 200 petrol stations in the Bourgogne, Rhône-Alpes and Provence regions.
1965
The first éGé supermarket opened in Charnay les Macon. There were to be over one hundred of them.
1973
Jean-Pierre LABRUYERE was named CEO of LABRUYERE et EBERLE.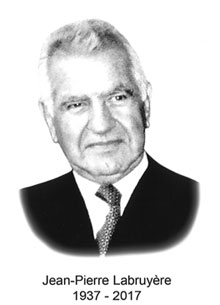 1975
The SFC (Société Financière du Centre) was founded to handle diversification investments mainly in printing.
1976
Stakes held in Wineworld/Beringer, California: the beginning of the American adventure.
1977
SODICE was created to concentrate on food distribution activities and operating the éGé supermarkets.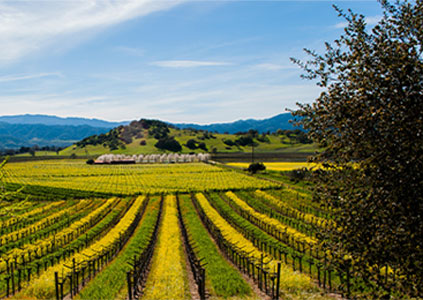 1981
The GML (Grands Magasins Labruyère) were created as a joint venture with Carrefour and the first hypermarket was opened in Crêches/Sâone. Others were to follow.
Labruyère Distribution was created bringing together all of the oil distribution activities.
1987
SODICE was sold to PROMODES having multiplied its turnover by 15 in 10 years.
1988
The family bought shares in the Domaine Jacques Prieur in MEURSAULT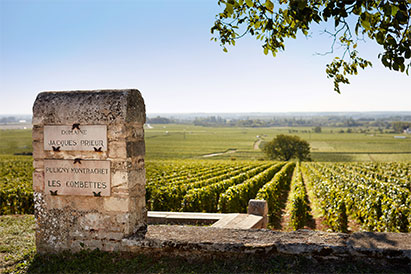 1989
Acquisition of a vineyard in the Napa Valley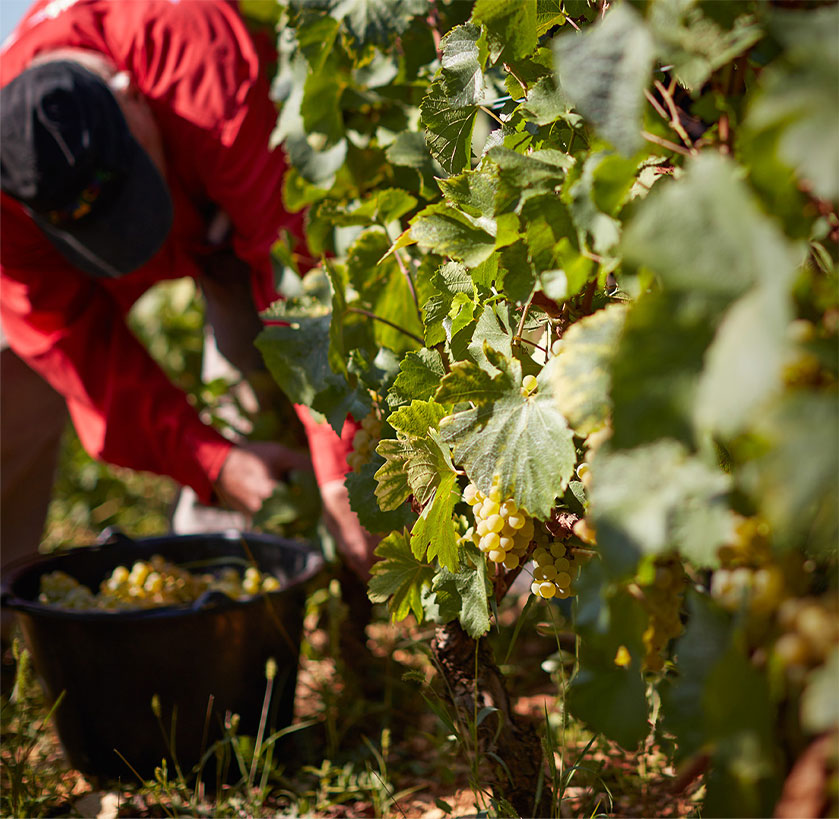 1990
SPEOS was created bringing together diverse desktop publishing activities (bank cheques, credit cards, publishing and addressing documents for third parties).
1992
Acquisition of Château Rouget in POMEROL
From 1992
Shares were bought in diverse businesses ranging from banks (MARTIN MAUREL) to brush makers (LAFLACHERE - La Brosse & Dupont).
2001
SPEOS was sold to the Belgian Postal Service.
2004
Creation of the Private Equity Centre.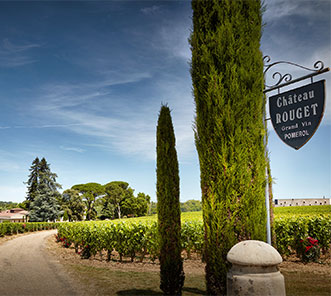 2007
Diane LABRUYERE, Edouard LABRUYERE and Sébastien BOUVET-LABRUYERE became members of the executive board and manage the operating centres of the group.
2008
'Domaines Labruyère' were created bringing all of the vineyards together.
2010
Vincent LABRUYERE was named chairman of the Executive Board, then of the Supervisory Board in 2017.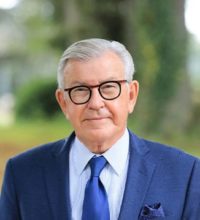 2012
The JM Labruyère Grand Cru
Champagne brand was created
in VERZENAY.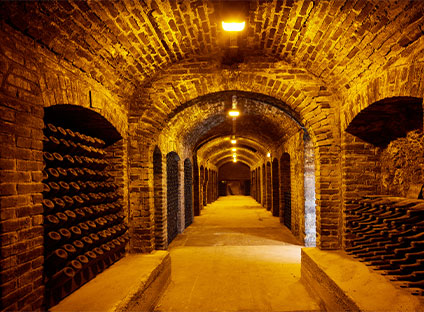 2012
GML was sold to Carrefour. The group remained owner of the Isle d'Abeau Sopping Centre premises in France.
2016
LDI (Labruyère Développement et Industrie) was created specialising in taking over and turning around companies in difficulty.
2017
François MORINERE arrived as CEO of the LABRUYERE GROUP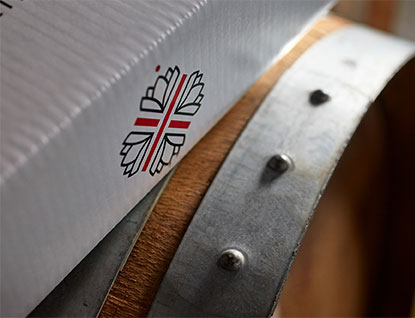 2018
The group invested in the H8 Collection hotel group and developed a short term furnished rental programme in Paris and Bordeaux.
2020
Acquisition of Coutume, a high-end coffee roaster alongside Tom Clark. The group becomes the majority shareholder of the H8 Collection hotel group
2021
The company Mathilde Creations acquires Decoclico, a website selling online furniture, decorative objects, lighting, household linen, dishes, garden...